Photo above shows Jimmy reading aloud to Sebastian on a private island in Belize. That's right–Jimmy can read.
Hello, everyone!
Long time, no talk! We've had a very busy February thus far, and I fell down on the job of keeping the blog updated. Mea culpa.
Here's a quick recap of the past few weeks: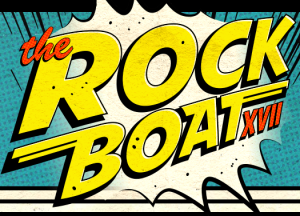 We spent the weekend before Valentine's Day on the high seas with thirty other bands and 2,500 of the most enthusiastic music appreciators we've ever encountered on The Rock Boat, a Sixthman music cruise and veritable floating festival. We took the full band on board, accompanied by Sebastian "Dream" Green on drums and Sam "Sammy Steele" Whedon on lead guitar. The five of us had a blast hanging with the other bands, rocking out in Bar City, and playing more than our fair share of shuffleboard (call us old-fashioned, we don't mind). Keep your eyes peeled on social media for clips of us singing with JD Eicher, Andy Suzuki, and Wild Adriatic (for their cover of Stayin' Alive).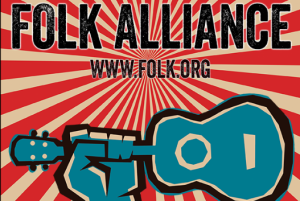 Immediately after getting off the Rock Boat in Tampa, FL, we drove 18 hours to Kansas City, MO, for the Folk Alliance International Conference. We first attended FAI a couple years ago (2015), and this time we were joined by a few North Florida friends, including Grant Peeples and Flagship Romance. Our weekend consisted of four showcase sets (including an official showcase sandwiched between the accomplished Alex Wong and the peerless Anthony DaCosta), keynote addresses from of Ani DiFranco and Billy Bragg, and back-to-back-to-back late nights of songwriters, singers, and instrumentalists blowing our minds over and over again. Exhausting? My, yes. Worth it? #hellyeah.
All in all, the past two weeks have been intimidating, inspiring, and affirming. No exaggeration: I feel as excited about writing and performing as I ever have, and I think Jimmy and Galen are feeling pretty moved as well. Good thing, since we're in the middle of our 10-week songwriting experiment and we've got another Concert Window show happening this very evening. We've got a brand new Galen tune coming at you this week, with a special dedication attached. Tune in tonight at 9pm to a screen near you.
Warmest regards to you all,
Tommy
PS: If you missed The Rock Boat and are looking for reasons to go next year, here ya go: Andy Frasco & The U.N., Amy Gerhartz. Gaelic Storm, Caleb Hawley.
PPS: If you're a fan of acoustic music, check out a few of our favs from the FAI conference: Laura Cortese & the Dance Cards, Front Country, Lindsay Lou and the Flatbellys, John Fullbright.